Yesterday I got a chance to go outside with my camera and capture what is going on in my garden. It's terribly exciting!
First of all, do you see this: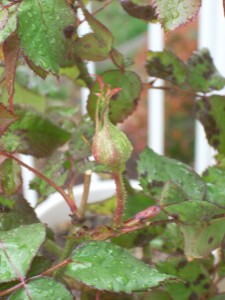 It's a rosebud! One of three on the plant. So early in the season is really astonishing. It means that (relatively) soon, I'll have sweet perfume again.
My Japanese Anemone made it through the winter and is blooming happily: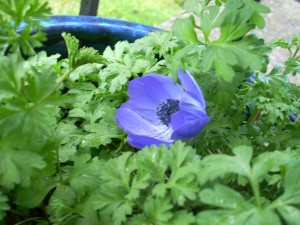 and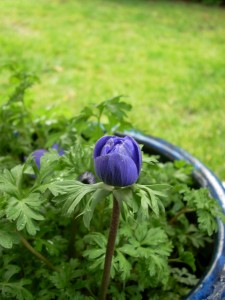 But this, THIS, is really exciting: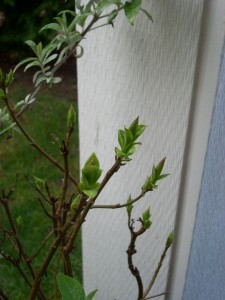 Those are BUDS on my Lilac bush. I thought my lilac dream was a goner, but no! We have hope once again!
My ivy plants are blooming: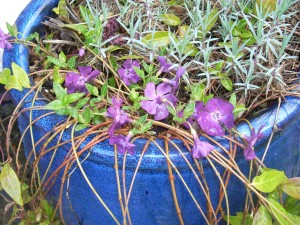 and so are the tulips (a legacy from the previous owners):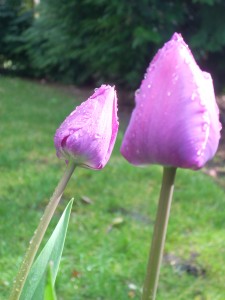 It's an exciting, colorful, time in the garden. It feels great.