Given the upcoming hair crisis, I'm looking at getting 'cute little hats', which I have always liked. On Wednesday I stopped by Pike Place Market, and got a lovely green velvet and silk squishy hat that I like very much but fear may end up being too big.
In Ashland, I went to Hatsetera, on Main Street and picked up two hats.Both are very good quality and made of 100% wool. They'll likely last a lifetime.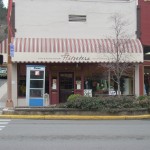 One is a sweet dark brown hat with a flower made of the same material.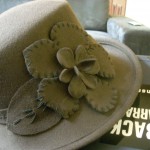 The other is red, with a darker red velvet ribbon for trim.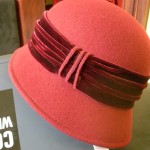 Oh, you want to see ME in them?  🙂