I have one simple addiction that has haunted me my entire life . . .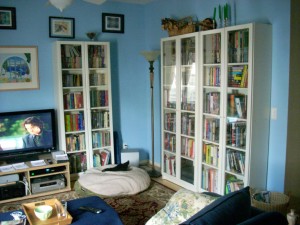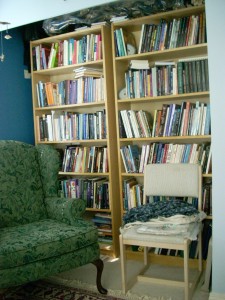 These are about 1/2 of my shelves. I own approximately 1500 books — greatly reduced and purged into those that I truly love. (When I moved cross country 16 years ago I mostly shipped 3000 books.)
What can I say? I love books and I love to read.