What a difference a year makes.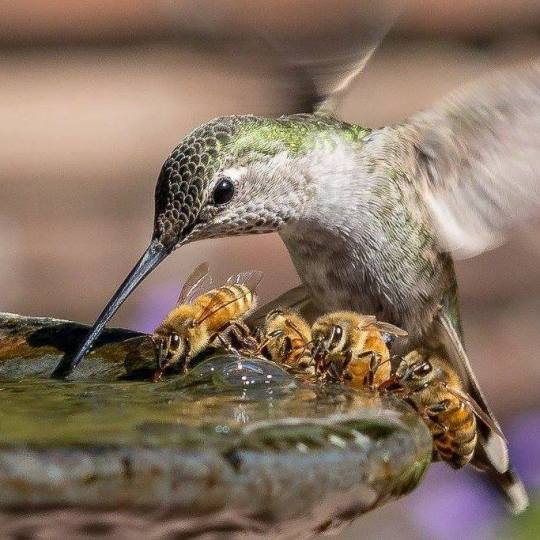 Last year, my goals reflected my life as it was. My focus was on spending time (all year) on self care, working on the family history project, getting some painting and finishing projects around the house taken care of,  and the perennial losing weight/ improving my health, among other things. (Here's that post.)
I did accomplish some, or part of some of the things on my list . . .
But then I broke a bone in my foot and we started talking about moving to Europe and everything shifted. It's hard to paint a piece of furniture when you don't have two good feet, never mind work out or exercise. Moreover, doing home improvement projects loses its savor when you realize you're doing it for the new owners, not yourself. Instead, we went into a mode of downsizing and purging . . .  more on that in another post. This one is all about me. What little work I'd done on my health before January had to hold during the recuperation . . . and it mostly did. I even lost 15 lbs from Oct through December 2020. Nonetheless, I'm the same weight I was pre-pandemic, and my blood work looks the same.
These are the tasks I accomplished from last year's list of goals:
Finish the Household Binder — technically unfinished, most of it is done and awaiting witnesses or notarization. A big part of my motivation was the move to Portugal. I wanted to ensure my wishes were thoroughly documented, just in case.
Publish The Virtual Pagan 2.0. Thoroughly revised and published on Amazon and Kobo. This took more time than expected, and I probably missed "the tide". But it remains a great book and I'm proud of it.
Finish fixing the front yard — this pie is baked, as they say. It's not perfect, but I like how its tuned out, and hope the new owners appreciate it.
Update paint in guest bath- and bedrooms — I'm cheating on this; we're painting the entire interior of the house.
A year of organizing. Twelve months of organizing, primarily the house. One task a month, starting now (September). Digital files, kitchen, garage, office(s), library, living & dining Rooms, bathrooms, halls/storage, craft supply closet, bedrooms, outside the house — another "cheat" as purging replaced organizing.
Somewhat achieved:
A year of self care. I managed eight months — no alcohol, meditation, cardio, increased steps, less meat/more plants, water, stretching, low/no tech — before my interest faded away completely.
Do what it takes to get my blood work looking healthy. I am completely stabilized and my numbers are good, although they could be better. Steps I plan to take in the coming year will likely take me to great.
Publish Crafting Your Practice –– Llewellyn has accepted me and its scheduled for Fall 2022.
Achieved but not planned:
Moved my mother *back* to CA, within the same year she moved from there to near me.
Walking 30 mins, daily. I did this back in 2019, then stopped. Since recovering from the broken bone, I have gradually been getting back to walking every day and am increasing the time and frequency.
Discovered a stretching program that works. Thank the Divine I finally found a physical therapist who diagnosed some very long term issues. Turns out, I need to stretch some specific muscles every day. When I do, the pain I felt in my low back and legs when walking does – not – happen. Years, people, years I have suffered from this.
Managed our income well enough that we can retire early.
Created two book study guides and workshopped them with JaguarMoon.
Wrote seven lesson plans, allowing others to teach those Zoom classes in future years.
For the coming year:
Transcribe father's family history — this is a big project as I have several hours of my Dad talking about the stories he heard in a data file.
No alcohol at home — Pandemic times saw an increase in the amount I drink at home, and it's just not necessary. It's a total habit (and, I like the taste). In our new home, I plan to just not buy wine for in the home and will only drink at meals out. Yes, more expensive, but better for my health.
Go for a daily walk. We won't have a car, so we'll be walking a lot more naturally, but this goal is for a non-specific kind of walk. Around the neighborhood, basically. Just to get out and about.
Hit 10,000 steps on a regular basis.
Lose a "dress size".
Get 7.5 hours of sleep every night.
Visit with friends and family (via Zoom) regularly. "Regularly" depends on the relationship (and their availability), but I really want to keep in contact with people I love.
Make new friends in Portugal. This will likely come through the "expat" community, but I'm not fussy. Having people nearby and a community to reach out to for assistance will be key to succeeding in a new country.
Create several workbooks (Leadership and ShadowWork are first) for JaguarMoon with the idea being to grow members into leaders. I'll never be able to move away from the hub if I don't create the new "me".
Create several, at least two, advanced lessons for JaguarMoon (Tarot, Astrology are most likely) to add to Chakra Work lesson already available.
Ramp up a writer's life. With Crafting coming out about this time next year, I'll want to start promoting it early. Being in Europe opens new markets to me, and I'd like to take advantage of that.
Learn a new art. I'm thinking watercolor, but general "drawing" will do as well. I don't think there is an inner Sargeant waiting to be expressed; all the same I'd like to see more imagery in my journals.
I also do a tarot reading for the coming year. Here's a post about that.