Charles Jencks (creator of the awesome Garden of Cosmic Speculation) has created a 1300 foot long reclining woman out of an surface mine. She is called "Northumberlandia."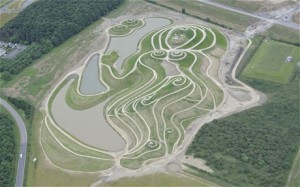 Northumberlandia was formed, amid some controversy, as a lasting legacy in recompense for the disruption caused by coal extraction on such a grand scale, as the mine is the largest of its kind in England.
I think she's beautiful!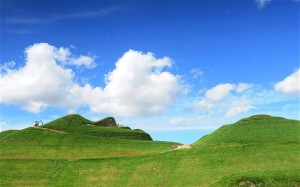 http://www.telegraph.co.uk/news/9506204/Northumberlandia-giant-naked-goddess-carved-into-hillside.html